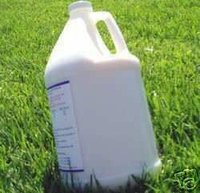 Have a piece of mind when treating your tiki thatch with fire retardant to help slow down the burning process. Our palm thatch Fire Retardant is designed for any of our palm thatch products and is applied to both sides of your thatch rolls or palapa umbrella covers. This is a Class A Fire Retardant product. Apply the tiki thatch fire retardant prior to installing your thatch on your roof.
* Applied with a paint sprayer for maximum absorption 

* Highest rated Class A

* Business and HOA approved
* Water based liquid for easy cleaning

* 1 gallon jug

* Covers 200 sqft
* If ordered with other products will be packed in same box
* This is not a sealer product.
* No product on the market is a fire retardant and a sealer both

* Needs reapplied every 2 years